Education for Young North Korean Defectors
Journalist Academy
The Journalist Academy began in October 2011 with the objective of providing young defector journalists with better trained writing and analytical skills. If and once North Korea opens, these young defectors will be of paramount importance in North Korean media, facilitating the practice of free media and democracy within the country.
The program offered:
Writing workshops: Which provided training for writing skills needed by university students to write reports, essays, and articles.

Extended Support: With the aim of increasing the employment opportunities of the participants, the program provided internships in major South Korean media organizations.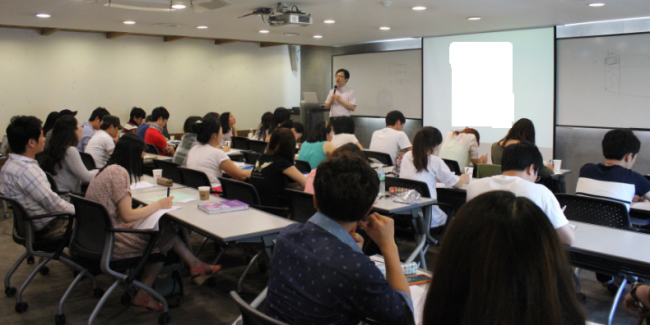 General Information
Period: 5 sessions from 2011 to 2014
Teachers: writing experts, university professors, recognized journalists
Total beneficiaries: 150 students
Media internship opportunities offered.
Feedback after JA Completion
'I didn't feel confident with my grammar and vocabulary skills. I realized that the North and South have different ways of writing and expressing ideas. I learned these differences through the JA Academy and was able to improve my writing skills.' Second session JA student
'All the things I didn't understand about writing sentences were clearly taught and explained to me. I learned how to read over my writing and correct it. I came to understand how to write in a systematic way.' Third session JA student